chinese portable generator AVR manufacturer
China BISON Generator AVR not only stabilizes the output voltage of your generator but also enhances its overall performance. By maintaining a steady voltage, it ensures the smooth operation of your electrical appliances, preventing them from potential damage due to voltage fluctuations. This results in extended appliance life and reduced maintenance costs.
China BISON generator AVR have
Introduction
Images
Factory
Introduction
Introducing China BISON Generator Automatic Voltage Regulator (AVR) – a pivotal component in your power generation system that is designed to automatically control the voltage output of your generator. This innovative piece of equipment maintains the generator output terminal voltage within set limits, providing you with stable and reliable power whenever you need it.
China BISON AVR is ahead of other AVRs in the market because of its excellent features:
Precision Voltage Regulation: China BISON AVR boasts an impressive voltage regulation accuracy of ± 0.5%. This means that it consistently delivers the right voltage, protecting your electrical appliances from voltage fluctuations.
Wide Compatibility: This China BISON AVR is compatible with a wide range of generator models. Please refer to the China BISON product manual for a complete list of applicable generator model numbers.
Robust Construction: Built to last, China BISON AVR features robust construction that can withstand harsh environmental conditions, ensuring long-lasting performance.
Simple Setup: China BISON AVR boasts a design that's intuitive to use, enabling quick installation and consequently lowering both maintenance expenses and periods of inactivity.
Effective Functioning: BISON AVR performs effectively across diverse temperature and load scenarios, rendering it apt for multiple applications.
The main advantage of Chinese accessories manufacturers is the continuous development and improvement of our products, as well as the products obtained by providing continuous technical support to customers.
Images
Factory
Whether you're looking for AVR/generator parts and accessories or components for a complete engine rebuild, we have the parts you need. Our full range of original parts is always available for fast and timely delivery. So if you need to buy generator parts, you can rely on BISON!
what is an automatic voltage regulator (AVR)?
An AVR, or automatic voltage regulator, is primarily a solid-state electronic gadget employed in diesel generators. Its purpose is to automatically uphold the generator output terminal voltage at a predetermined value, particularly during variations in the generator load or changes in the operating temperature of the generator. In essence, the AVR serves as a crucial component of the alternator's excitation system.
China BISON AVR ensures the stability of the generator's output, which often experiences uneven loads. It also helps distribute the reactive load across multiple parallel generators, a process known as voltage droop. Moreover, it assists the generator when it is overloaded.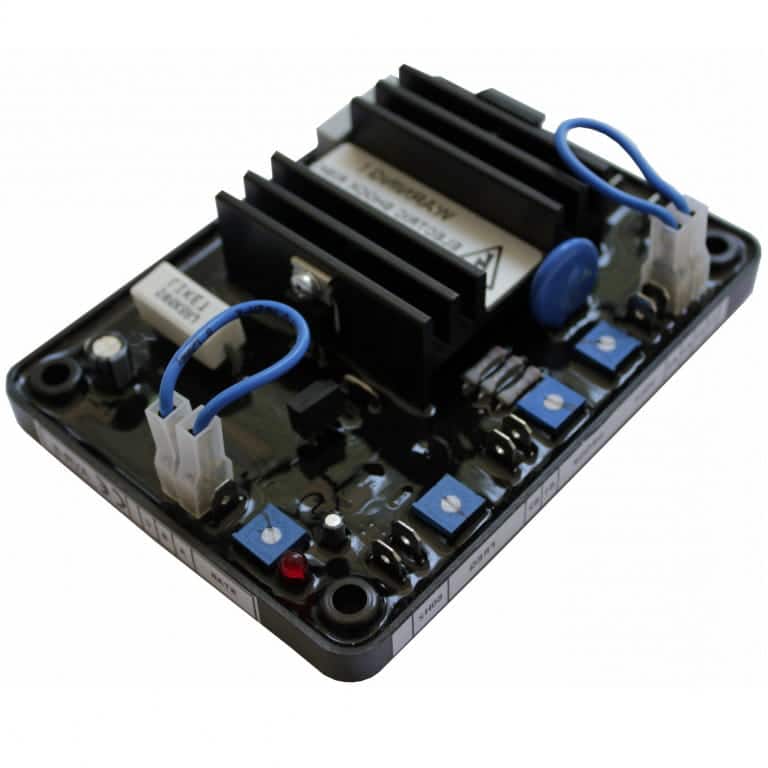 why are automatic voltage regulator (AVR) important for generators?
Unregulated generators, those without an automatic voltage regulator (AVR), often have issues providing sufficient power to all connected devices or equipment. This issue arises from their inability to control or stabilize voltage, resulting in a continuous drop in terminal voltage as power demand increases.
If a generator can't maintain a consistent voltage, its performance can be significantly affected. Such inconsistency can also harm utilities, machinery, or equipment powered by the generator.
An AVR is vital for improving your generator's performance and lifespan, as well as the lifespan of the items it powers. It guarantees a steady voltage output, despite fluctuations in the load current. This helps to avoid or even prevent potential damage to appliances, machines, and equipment caused by these fluctuations.
what is the function of an automatic voltage regulator (AVR)?
Automatic voltage regulators (AVRs) primarily serve to regulate generator voltage automatically, maintaining a steady output within the correct voltage range for your generator, irrespective of the load's current draw.
In addition to managing voltage adjustments to ensure safety, AVRs can also guard against electrical surges, spikes, and generator overloads. As noted, these automated voltage regulators aid the generator in managing overloads to avoid short circuits. They also have the capacity to distribute the reactive load among generators operating concurrently.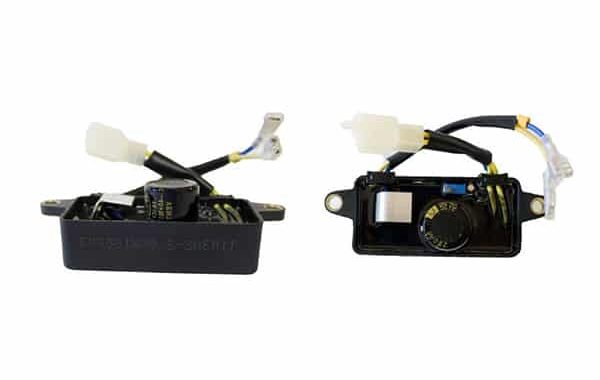 about BISON generator AVR