BISON

professional oem factory
Unmatched supplier of generators, gensets and their parts in China
Taizhou BISON Machinery Industry CO., LTD is located in Taizhou City, Zhejiang province, China which is near the Ningbo port, Shanghai port, Yiwu and about 1-2 hours driving distance, convenient for ocean and inland transportation.
BISON generator manufacturing company have advanced automatic production equipment, more than four production lines, focus on high-quality products, all our generators and accessories are strictly tested on the production lines.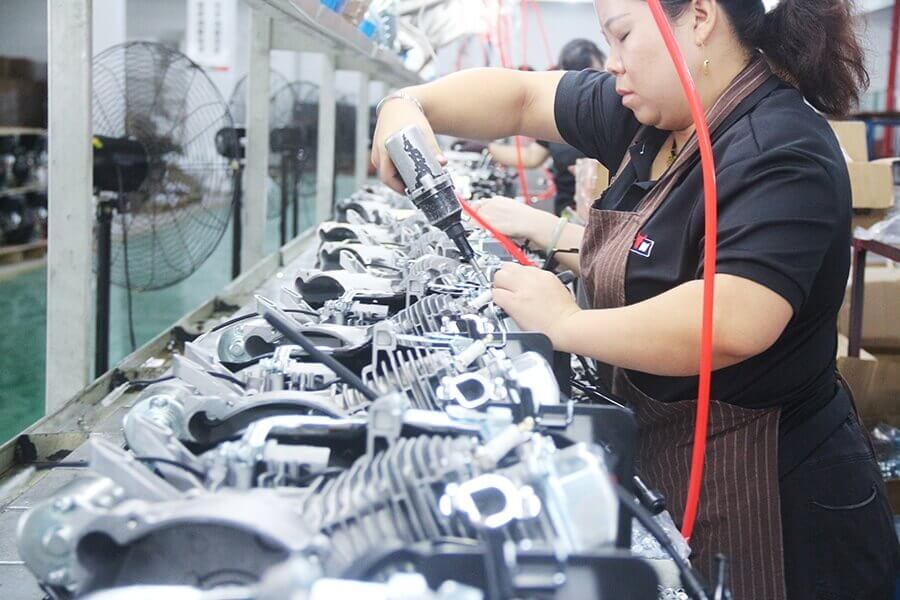 quality control and guarantee
Double inspection of workers and machines to ensure that raw materials meet production standards. And through ERP system, we can manage and monitor the workshop, production, staff, quality,material and environment to drive BSION production, efficiency forward.
Finished product inspection
Each parameter of the finished product need to be test, The voltage,frequency and rated power. We will make sure that every machine is up to the standard it should be. We often test the service life of the product through long-term operation. Everything will be done before we send to packing.
Strive to provide better service to customers

As a factory, we will always support your with the technologies for all of our products.

If any warranty case happens, we will get back to you with our solutions within 24 hours.

For the massive problem, although the possibility is very small, we will send our technicians abroad to help to solve the problem.

All the spare parts, within our warranty period, are for free.

If exceeds the warranty period, we can also provide the spare parts for all of our products.