generator Connecting Rod manufacturer from china
A generator connecting rod is an essential part of an internal combustion engine that joins the piston to the crankshaft. To handle the high stress conditions, connecting rod strength is necessary.
BISON Connecting Rod have:
Introduction
Images
factory
Introduction
Introducing the game-changer in generator performance: BISON's Ultimate Generator Connecting Rod! This top-quality connecting rod is specifically engineered to boost your generator's power and efficiency, ensuring you'll never face a power outage again.
Crafted from premium-grade materials, BISON's Generator Parts boast exceptional durability and sturdiness. With their robust construction, these rods can withstand harsh conditions while providing consistent performance at all times.
Our innovative Ultimate Generator Connecting Rod showcases a state-of-the-art design that guarantees optimal power transfer from the piston to the crankshaft. This results in smooth, powerful, and efficient operation, enabling your generator to produce more energy while consuming less fuel.
Bid farewell to frequent maintenance and expensive repairs! Our connecting rod is designed for maximum efficiency, minimizing wear and tear on your generator's components. This translates to an extended lifespan and reduced operating costs, making it a wise investment for any portable generator owner.
We recognize the value of convenience, which is why our Generator Connecting Rod is crafted for effortless installation. Its universal compatibility ensures a perfect fit with most generator models, offering a hassle-free enhancement for your current setup.
Don't let a subpar connecting rod compromise your generator's performance any longer. Invest in BISON's Ultimate Generator Connecting Rod and experience the advantages of unmatched power, efficiency, and durability. Place your order now and embark on a journey towards a more dependable and cost-effective generator experience.
Images
factory
Whether you're looking for Connecting Rod/generator parts and accessories or components for a complete engine rebuild, we have the parts you need. Our full range of original parts is always available for fast and timely delivery. So if you need to buy generator parts, you can rely on BISON!
role of the connecting rod
As BISON Generator Accessories & Parts Manufacturers, we understand the importance of a reliable and durable connecting rod for your generator. The generator connecting rod, also known as an engine connecting rod or a piston connecting rod, plays a vital role in converting the linear movement of the pistons into a rotary motion that powers the generator and connects the piston to the crankshaft.
Given the extreme stress conditions that a functioning engine experiences, it is essential for the generator's connecting rod to be robust and long-lasting. That's why choosing a high-stress connecting rod with superior strength and the ability to provide consistent performance is of utmost importance. Trust BISON's expertise in delivering top-quality generator connecting rods to enhance your generator's efficiency and reliability.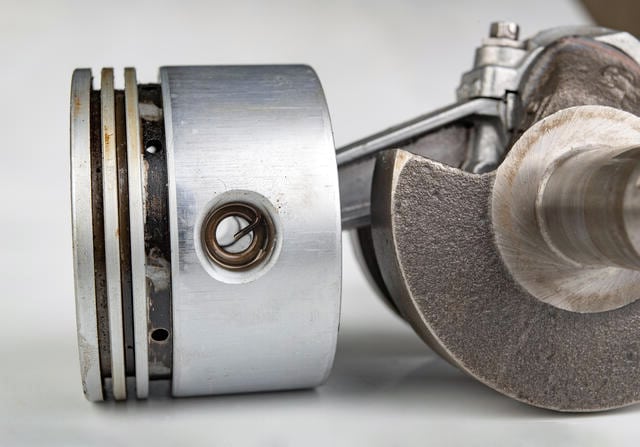 generator connecting rod: a key component
An important part of an internal combustion engine that connects the pistons to the crankshaft is the generator connecting rod. Its main job is to convert the linear motion of the piston into the rotational motion of the crankshaft to power the generator.
BISON connecting rods are strong enough to withstand the enormous strains and stresses that occur when the engine is running. Reduces friction and improves engine performance.
light weight. The performance and function of a connecting rod is significantly affected by its design.
Very resistant to bending and twisting, with even weight distribution.
Exact size.
Benefits of using BISON generator connecting rod
Generator connecting rod, also known as crosshead, is an important part of diesel generator. The function of this part is to transfer power from the crankshaft to the pistons.
It is made of high-quality steel and heat-treated for strength and durability. It has an anti-wear and anti-corrosion design, which means you can use it for a long time.
Benefits of using BISON generator connecting rod:
short lead time
you can get it at a good price
Easy to install on your vehicle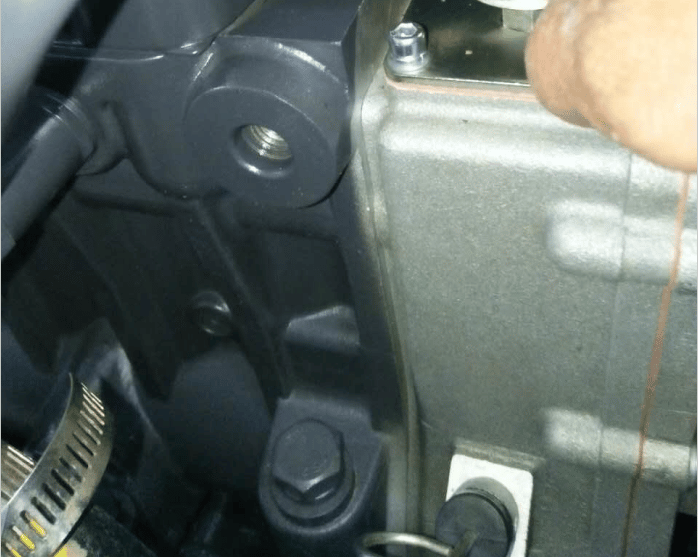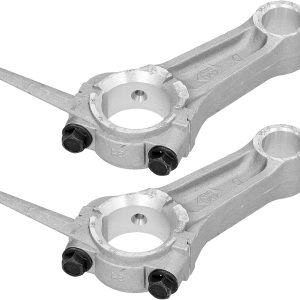 The Importance of Generator Connecting Rods
Engine failure or decreased performance might result from a connecting rod composed of inferior materials or with a poorly planned shape. from sturdy materials and built to endure the intense pressure and stress produced when an engine is running.
Furthermore, utilizing a high-quality connecting rod can lessen the possibility of pricey repairs and downtime.