Chinese Carburetor for Generator manufacturer
Carburettors play a very important role in the operation of any machine. They do most of the heavy lifting by providing the ideal air and fuel mixture for spark ignition engines.
BISON carburetor have
Introduction
Images
factory
Introduction
BISON Carburetors are engineered to accommodate diverse operating conditions by employing various materials and designs, such as brass, cast iron, and stainless steel, each offering distinct features and benefits.
Brass is a favored material for BISON Carburetors due to its wear resistance at high engine speeds and loads. This durable material possesses a high thermal expansion coefficient, allowing it to retain its shape and functionality even in high-temperature situations. However, this attribute also implies that brass may not excel in extremely high-temperature environments.
Cast iron is another frequently used material in BISON Carburetors. As a more cost-efficient option compared to other materials, it appeals to manufacturers. Nevertheless, cast iron can experience wear and creep issues under high-pressure situations, potentially impacting the carburetor's performance and lifespan.
Stainless steel acts as a superior material in BISON Carburetors, providing outstanding corrosion resistance, which makes it a suitable option for severe environments or situations where rust is an issue. While stainless steel has a higher price compared to cast iron, its longevity and resistance to wear render it a worthwhile investment for particular applications.
Through extensive instruction services, BISON ensures customers can fully utilize their carburetors and experience dependable performance across various operating conditions.
Images
factory
Whether you're looking for carburetor/generator parts and accessories or components for a complete engine rebuild, we have the parts you need. Our full range of original parts is always available for fast and timely delivery. So if you need to buy generator parts, you can rely on BISON!
Generator carburetors typically comprise a float chamber, needle valve, venturi, and throttle. The venturi generates a vacuum that draws fuel from the float chamber into the engine. Conversely, the throttle controls the volume of air entering the engine, thereby managing the engine's speed. The needle valve, governed by the float, sustains a consistent fuel level in the float chamber and regulates the fuel flow into the engine.
Each of these components is crucial in guaranteeing the efficient and dependable functioning of the engine and must be adequately maintained and fine-tuned for optimal performance.
In summary, generator carburetors are vital elements in ensuring the trustworthy operation of internal combustion engines. They offer accurate fuel control and are simple to maintain, making them a favored option for use in small engines like those found in diesel generators, lawn mowers, and chainsaws.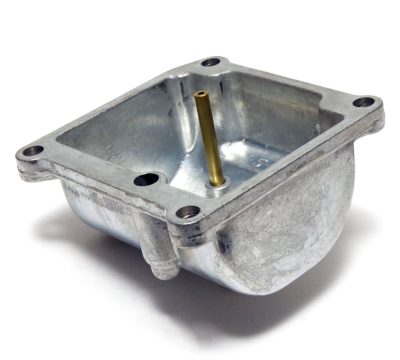 This is where the fuel is stored and regulated by a float, which maintains a constant fuel level and operates the needle valve to control the fuel flow into the engine.
BISON is a professional carburetor manufacturer in China. Our company has been in the carburetor field for more than 10 years, and we provide products with high quality and competitive prices to customers from all over the world.
This is controlled by the float and regulates the flow of fuel into the engine based on the engine's demand for power.
BISON generator carburettors are the most common type of carburettor. It can be used in various engines, such as two-stroke and four-stroke engines. The generator carburettor has the advantages of low cost, easy disassembly and assembly, and convenient maintenance. This carburettor is widely used by manufacturers in many industries.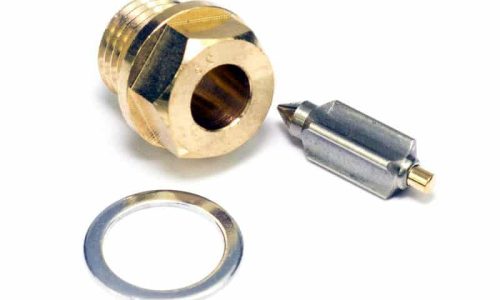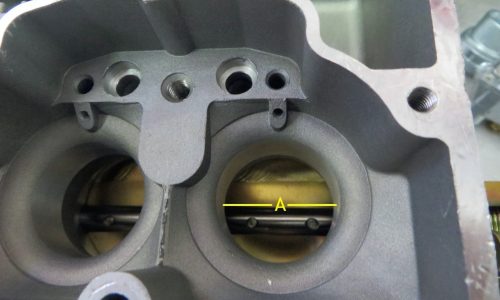 This is a constricted passage in the carburettor that creates a vacuum, which pulls the fuel from the float chamber into the engine.
High-performance generator carburetors are crucial components in ensuring the efficient and reliable operation of internal combustion engines. They play a vital role in maintaining optimal fuel-to-air mixture ratios, which directly impacts engine performance, fuel efficiency, and emissions.
BISON is a professional manufacturer of carburettors; we have passed ISO9001: 2008 quality management system certification.
This is a valve that regulates the amount of air entering the engine and controls the engine speed.
Manufacturing advantage is the main advantage of BISON carburetor production. Having this advantage allows you to reduce costs and sell your products at a lower price than your competitors. Over time, this can help you gain market share and increase profits.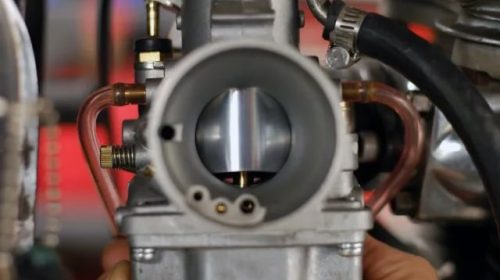 about BISON generator carburetor