chiese alternator bracket manufacturer
At China BISON, we specialize in making ODM custom alternator brackets. Together with our diverse product range, these brackets enable us to design innovative solutions for the most complex situations. Trust China BISON to overcome your unique power barriers.
BISON alternator bracket have:
Introduction
Images
factory
Introduction
An alternator bracket is a vital component in any generator. Its primary function is to securely hold the alternator – the device that converts mechanical energy into electrical energy – in place, ensuring optimal performance and longevity of your generator.
BISON China generator accessories factory newly released OEM alternator bracket stands apart from the competition due to its superior design, material quality, and wide-ranging compatibility. Crafted from high-grade stainless steel, this component offers unmatched durability and resistance against wear and tear. It can withstand extreme conditions and rigorous use, making it a long-lasting investment for your generator.
The unique feature of the BISON China alternator bracket is its universal fit. Designed with versatility in mind, it is compatible with a broad range of generator models. This means no matter what generator you own, the BISON bracket is likely to fit seamlessly, ensuring an efficient, hassle-free installation process.
China BISON OEM alternator bracket also features an innovative anti-vibration design. It effectively minimizes vibration during the generator's operation, thereby reducing noise levels and extending the lifespan of the alternator and other connected components.
The benefits of using the China BISON ODM alternator bracket are immense. Not only does it enhance the performance and reliability of your generator, but it also significantly reduces maintenance costs. By ensuring the alternator stays firmly in place and operates smoothly, the bracket lowers the risk of damage and subsequent repair or replacement costs.
In summary, the China BISON alternator bracket is a cost-effective solution that enhances your generator's efficiency, reliability, and lifespan. Experience the difference today with the China BISON Premium Alternator Bracket.
Images
factory
Whether you're looking for alternator bracket/generator parts and accessories or components for a complete engine rebuild, we have the parts you need. Our full range of original parts is always available for fast and timely delivery. So if you need to buy generator parts, you can rely on BISON!
Customized alternator bracket
In China BISON, we specialize in the design and manufacture of custom alternator brackets and dual alternator kits. These products ensure the safe and stable positioning of the engine alternator.
Here's what you can expect from our offerings:
Optimal Fit: China BISON custom designs ensure precise alignment between your generator's engine and the alternator(s), providing optimal functionality.
Adaptability: BSION can adjust the original engine schematic to meet specific client needs with our custom alternator brackets.
Extra Space: BISON custom alternator bracketry service can accommodate additional systems or equipment under the hood.
Dual Alternator Placement: With BISON dual alternator bracket kits, it's possible to fit two high-output alternators within a packed engine compartment, delivering the power needed for critical demands.
Discover the difference that quality and customization can make. Choose China BISON for your wholesale generator accessories needs.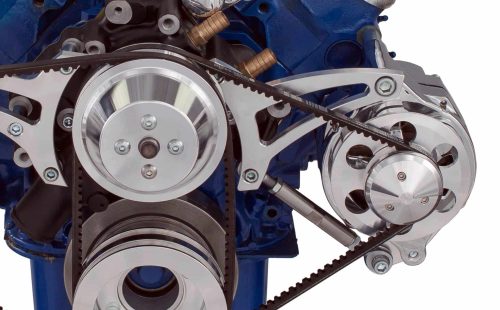 What is an alternator bracket?
The alternator bracket is a key component in the operation of the alternator. It serves as the anchor point that holds the alternator in place and ensures that it is properly aligned with the generator engine.
Alternator brackets are required for different types of generators, including gasoline generators, diesel generators, and even hybrid generators. These brackets come in a variety of designs and are customized by BISON China Wholesale ODM alternator brackets according to the specific model of the generator and customer needs.
Alternator brackets are usually made of durable materials such as steel or aluminum to withstand the vibration and heat generated by the engine.
importance of alternator brackets
The alternator is a key generator engine component, acting as the generator electricity generator. It powers various parts such as the battery, ignition system, and electrical accessories during engine operation. Essentially, it's your generator electrical powerhouse.
A proper alternator bracket is essential. Without it, the alternator may shift or vibrate excessively, causing premature wear or damage to the alternator and nearby components. These vibrations can also lead to inconsistent power generation and fluctuating voltage levels, potentially harming your generator's electrical systems.