Generator Motor manufacturer from china
At the cutting edge of generator technology, we present you with BISON's innovative Generator Motor. Engineered to set new standards in the industry, this motor is your ultimate solution for consistent power supply, exceptional performance, and long-lasting durability.
BISON generator motor have:
Introduction
Images
factory
Introduction
Introducing BISON company top-tier Generator Motor, a high-performance component engineered specifically to enhance the functionality of various types of generators. This cutting-edge product not only offers exceptional output power but also boasts remarkable efficiency and robust durability, making it a remarkable asset for any generator system.
With efficiency as a key focus in its design, BSION Generator Motor optimizes power usage like no other. It operates with minimal energy waste, ensuring that every ounce of fuel used translates directly into usable power. This reduces operating costs and promotes environmentally friendly practices by limiting unnecessary fuel consumption.
Built to last, this Generator Motor is manufactured using premium quality materials that guarantee its longevity. It is highly resistant to wear and tear, even under strenuous conditions, ensuring consistent performance and reducing the frequency of replacement parts.
Ease of installation and maintenance is another significant advantage of the BSION Generator Motor. It comes with a user-friendly manual that provides clear instructions for installation, ensuring a quick and smooth setup process. Additionally, the motor has been engineered with convenient access points for easy servicing and maintenance, reducing downtime and enhancing productivity.
BSION Generator Motor is compatible with a variety of generator types, offering a versatile solution for diverse power generation needs. Whether you have a standby, portable generator, or inverter generator, this motor can be seamlessly integrated to boost performance.
BSION Generator Motor, with its potent performance, superior efficiency, sturdy durability, straightforward installation, and wide-ranging compatibility, revolutionizes the world of generator components. This isn't merely a product; it's a commitment to dependable, efficient, and eco-friendly power generation. Discover the distinction today!
Images
factory
Whether you're looking for generator motor/generator parts and accessories or components for a complete engine rebuild, we have the parts you need. Our full range of original parts is always available for fast and timely delivery. So if you need to buy generator parts, you can rely on BISON!
Why Choose BISON generator motor?
Choosing China BISON means choosing a brand synonymous with superior quality, top-notch customer service, and unparalleled technical expertise. Our rigorous quality assurance process ensures that every generator motor leaving our production line meets the highest industry standards.
BISON dedicated customer service team is always ready to assist, ensuring your experience with BISON is nothing short of excellent.
Experience the BISON difference today. Invest in a BISON Generator Motor and empower your life with reliable, efficient, and sustainable power. Fuel your success with BISON – Powering Excellence!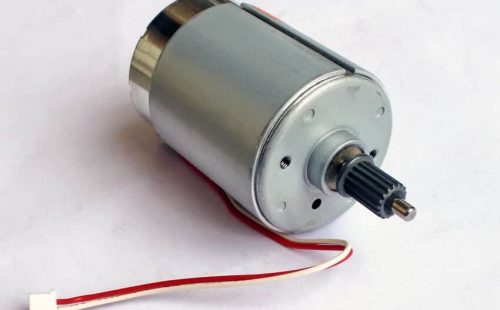 role of the BISON generator motor
Being a manufacturer of generator parts, we recognize the crucial function that motors perform in generators. The motor in a generator, otherwise referred to as the engine or internal combustion engine, serves as the power supply for the generator. Its primary role is to transform the fuel's chemical energy into mechanical energy.
This mechanical energy is subsequently converted into electrical energy. As the motor operates, it rotates the rotor of the generator. Within this rotor are electromagnetic coils that generate current when they spin within a steady magnetic field. This process is known as electromagnetic induction and it forms the fundamental operating principle of the generator.
generator motor:Key parts in generators
The motor is the core part of the generator, and its importance is self-evident. The following are a few key roles of the motor in the generator:
Regulating voltage and frequency: A motor can adjust the voltage and frequency it emits by changing its operating speed to meet different power demands.
Realize remote control and automatic operation: Modern motors are usually equipped with an automatic control system, which can realize remote control and automatic operation, which greatly improves the convenience and efficiency of the generator.