generator full gasket manufacturer from China
In terms of cost-effectiveness, BISON Full Gasket provides exceptional value. Despite seeming like a minor investment, its influence on your generator's overall efficiency and longevity is considerable. As time progresses, this product could lead to substantial savings by reducing repair and replacement expenses.
BISON Full Gaskethave:
Introduction
Images
factory
Introduction
Introducing BISON Generator Manufacturers Inc.'s superior Full Gasket product, an integral component designed to ensure the seamless operation of generators. This gasket forms a strong barrier between the different parts of the generator, preventing leaks and maintaining optimum pressure levels. It's a small component but plays an important role in ensuring your generator runs effectively and efficiently every time it's needed.
BISON Full Gasket is crafted using proprietary technology that sets us apart from BISON competitors. We've engineered it with a unique composite material that ensures superior resistance to heat, chemicals, and wear. This offers unmatched durability and longevity, even under the most demanding conditions.
Key to the manufacturing of BISON Full Gasket is the meticulous selection of materials. We utilize high-grade, heat-resistant rubber that can withstand extreme temperatures, ensuring the gasket remains intact and functional over time. BISON quality control standards are rigorous, with each gasket undergoing stringent testing for strength, resilience, and performance before leaving the BISON facility.
By installing BISON Full Gasket, customers can significantly increase the lifespan of their generators. The gasket helps maintain the generator's optimal efficiency and performance by preserving the appropriate pressure levels, reducing wear on other parts, and preventing leaks. This leads to fewer repairs, less downtime, and ultimately, cost savings.
BISON generator comes with an extensive warranty and committed customer service. If you face any problems or have any inquiries, BISON skilled team is always on standby to assist. Trust BISON Full Gasket products to deliver unparalleled performance, longevity, and peace of mind.
Images
factory
Whether you're looking for full gasket/generator parts and accessories or components for a complete engine rebuild, we have the parts you need. Our full range of original parts is always available for fast and timely delivery. So if you need to buy generator parts, you can rely on BISON!
role of the generator full gasket
A full generator gasket, also referred to as a comprehensive gasket set, is essential for the smooth functioning of a generator. Its main task is to secure different engine components to avoid leakage of fluids or gases, thereby guaranteeing effective operation.
As a reliable generator accessories manufacturer in China, BISON always adheres to customer-centricity and provides customers with high-quality products and services. In the future, BISON will continue to work hard and innovate continuously to bring customers better home generator solutions.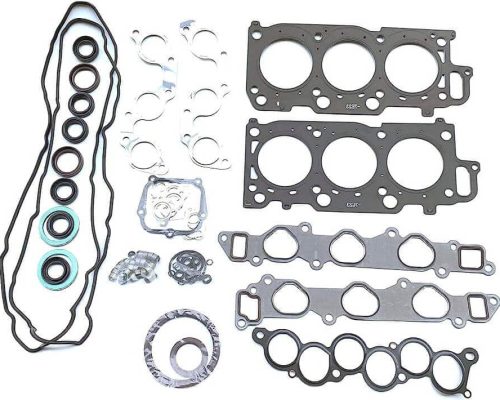 full Gaskets: Essential Components for Leak Prevention
Gaskets serve as seals, designed to fill the space between two or more mating surfaces. Their role is to prevent leakage either from or into the joined objects while under compression. Depending on specific application requirements, they can be manufactured from various materials such as rubber, cork, metal, silicone, or composite materials.
full Gaskets in Action: Sealing Major Components
These components play a crucial role in sealing several major parts such as the cylinder head, intake and exhaust manifolds, water pump, and oil pan, to name a few. A failure in any of these gaskets can result in serious engine problems. These problems could range from oil or coolant leaks, overheating, loss of compression, to even complete engine failure.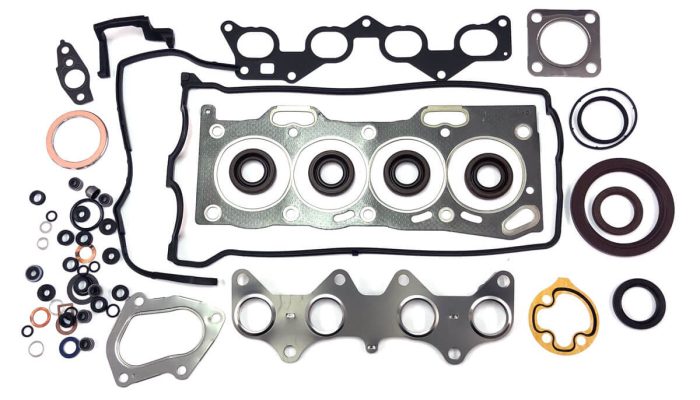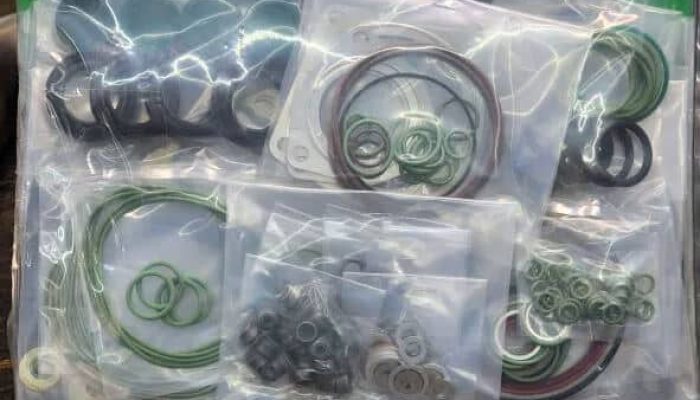 The Benefits of a BISON Full Gasket Set
When it comes to overhauling an engine, the presence of a full gasket set is invaluable. This collection ensures that all the necessary gaskets are readily available when they are needed, eliminating the need to search for individual parts. This not only streamlines the overhaul process but also significantly saves time and resources.
A full gasket set is a vital tool for any engine overhaul. It provides efficiency, promotes engine integrity, and reduces the risk of future issues. Thus, it's a wise investment for anyone looking to extend the life and improve the performance of their engine.