generator Cooling fan manufacturer from china
Generator cooling fans play a vital role in the operation of generators, and their main goal is to prevent overheating. Since the generator generates a lot of heat during operation, an effective cooling system is required to keep its temperature within a safe range.
BISON Generator Cooling Fan Have:
Introduction
Images
factory
Introduction
Introducing BISON's new Generator Cooling Fan, a revolution in generator cooling technology. This high-performance fan is designed to keep your generator running at optimal temperatures, ensuring longevity and reliability.
The BISON Generator Cooling Fan sets itself apart from the competition with its impressive airflow rate. This cooling fan is capable of producing an extraordinary amount of airflow every minute, guaranteeing quick heat removal and enabling your power generator to stay cool even in severe operating conditions. This characteristic not only improves your generator's performance but also contributes to its longevity.
Durability is another key attribute of the BISON Generator Parts & Accessories. Made from premium materials, this fan is engineered to endure the demands of intense usage. Its sturdy design and excellent construction quality ensure its ability to withstand harsh conditions, providing you with consistent service for many years ahead.
Priced competitively, the Generator Cooling Fan offers great value for money. Its measurements are specifically designed to be compatible with most conventional generators, thereby making it a one-stop solution for all your generator cooling requirements. Additionally, we provide an extensive warranty and committed post-sale service for your reassurance.
In conclusion, BISON Generator Cooling Fan is more than just a cooling solution; it's an investment in the durability and efficiency of your generator. Experience the difference today!
Images
factory
Whether you're looking for Generator Cooling Fan/generator parts and accessories or components for a complete engine rebuild, we have the parts you need. Our full range of original parts is always available for fast and timely delivery. So if you need to buy generator parts, you can rely on BISON!
role of the generator Cooling fan
The cooling fans serve a critical function in regulating the generator's temperature. They facilitate airflow within the system, aiding in the dispersion of heat produced by the machinery while it's running. This action helps to avert overheating, which could potentially inflict severe harm on the components of the device and compromise their efficiency and service life. Consequently, cooling fans are indispensable for any equipment that generates heat, as they guarantee its seamless functioning and extended durability.
BISON is a renowned name in the generator manufacturing industry, known for its high-quality products and innovative designs. One particular area where BISON excels is in the production of generator cooling fans.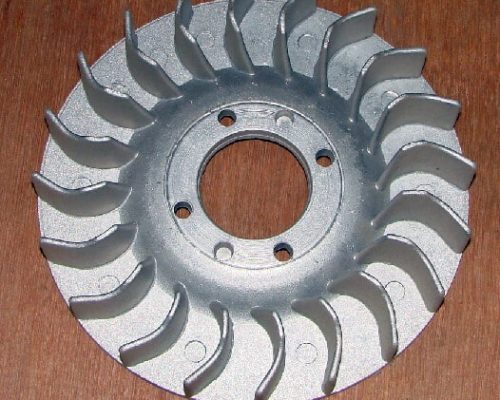 Importance of Generator Cooling Fans
Generator cooling fans are integral components that ensure the generator's smooth operation by maintaining optimal temperatures. They prevent overheating, which could potentially damage the generator's internal components and lead to a decrease in efficiency and lifespan.
BISON power has harnessed cutting-edge technology to design and manufacture these cooling fans. The company utilizes advanced engineering techniques to create fans that deliver superior performance while minimizing noise and energy consumption.
High quality generator cooling fan
BISON's cooling fans are crafted from durable materials to withstand extreme conditions and rigorous use. They are tested under various scenarios to ensure they maintain their efficiency and reliability.
In summary, BISON's commitment to quality and innovation shines through in their generator cooling fans manufacturing business. They provide reliable, efficient, and custom solutions that cater to a wide range of applications and requirements.