generator fuel filter manufacturer from china
Fuel filters from China BISON can safeguard the diesel generator's fuel delivery system from dust and other particulates that could clog it. This situation could detrimentally affect the engine's performance.
BISON fuel filter has:
Introduction
Images
factory
Introduction
It is introducing a premium China generator fuel filter, a pivotal component in maintaining the optimal performance of your diesel generator. This product plays a critical role by filtering out any impurities in the fuel before it reaches the engine. Its function is indispensable for preventing potential damage to the generator's engine and subsequently extending the lifespan of your generator.
The unique features and benefits of Chinese fuel filter set it apart from others in the market. The filter is made of high-grade, durable material, ensuring superior filtration. Highly compatible with various types of generators.
Investing in OEM generator fuel filters means ensuring your fuel system operates efficiently. BISON's advanced fuel filter technology guarantees high-quality filtration, eliminating particle accumulation in the fuel. This results in improved engine performance, reduced clogging, and increased fuel efficiency. In other words, your generator performs better and lasts longer.
Notably, the BISON China generator factor is designed with the user in mind. It is easy to install, replace, and maintain, making it ideal for users who value the reliability and efficiency of diesel generator fuel filters.
In conclusion, China  fuel filter offers superior filtration, enhanced fuel efficiency, ease of maintenance, and broad compatibility. It's not merely a product; it's a promise of performance, durability, and efficiency. Opt for the BISON industrial fuel filter today for a hassle-free and efficient generator experience.
Images
factory
Whether you're looking for fuel filter/generator parts and accessories or components for a complete engine rebuild, we have the parts you need. Our full range of original parts is always available for fast and timely delivery. So if you need to buy generator parts, you can rely on BISON!
What is a generator fuel filter?
Diesel generator's fuel filters, a simple device installed in a fuel system, are designed to extract impurities from the fuel. It eliminates moisture and dust found in the fuel to prevent the diesel engine's components, such as the injection pump and nozzle, from blockage and wear. The generator fuel filter, which can be constructed from either plastic or metal, houses a filtration element. Fuel from the tank enters the filter, gets purified, and then can be utilized by the engine. Early models of generator fuel filters resembled small plastic cans and were meant for smaller, less powerful engines. However, with the advent of modern fuel injector engines, there emerged a need for a  fuel filter industrial generator capable of enduring the high-pressure conditions within the fuel system.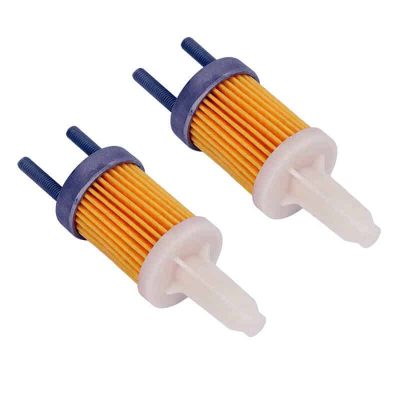 Functions and uses of generator fuel filter
The fundamental role of a generator fuel filter is to serve as a shield separating the fuel and the generator's engine. The fuel, when introduced into the generator, initially flows through the fuel filter prior to making contact with the engine. The filter traps and holds any impurities within the fuel, preventing them from causing harm to the engine.
In everyday settings, diesel engine fuel filters are crucial for the smooth operation of any generator. They are especially critical in environments where the quality of fuel may be questionable, such as in remote locations or in situations where the fuel has been stored for a long time.
Importance of Maintenance Generator Fuel Filters
Maintaining  fuel filter is as essential as changing the oil in your generator. For example, if a generator is used frequently for power supply during recurrent power outages, the fuel filter should be checked regularly and replaced as necessary.
If a generator starts having issues like difficulty in starting, losing power, or even shutting down unexpectedly, one of the first things to check should be the fuel filter. A clogged or dirty fuel filter can restrict fuel flow to the engine, leading to these problems.