generator Ignition coil manufacturer from china
Introducing BISON's top-class Ignition Coil – a game-changer in the generator parts market. This exceptional accessory is designed to elevate your generator's performance while extending its lifespan, making it an indispensable addition for both generator repair shops and individual generator owners.
BISON Ignition Coil Have:
Introduction
Images
factory
Introduction
Our BISON Ignition Coil is engineered with precision to deliver high-voltage pulses, ensuring optimal spark generation for your generator. It boasts a robust design with superior heat resistance and enhanced durability, ensuring it can withstand even the most challenging conditions.
A standout attribute of the BISON Ignition Coil is its remarkable capacity to significantly enhance your generator's overall efficiency. Its consistent, top-notch spark guarantees seamless engine functioning while consuming less fuel, leading to substantial savings over time.
Yet, there's more. This Ignition Coil equally serves a vital function in lessening the degradation of other components within your generator. Maintaining a steady ignition system, reduces the strain on your generator, increasing its lifespan and minimizing costly repairs and replacements.
So why choose BISON generator accessories? It's straightforward – with this item, you're not merely purchasing a component; you're securing the durability and dependability of your generator. You're opting for an accessory that will reduce your expenses, boost your generator's efficiency, and provide you the confidence that your generator is outfitted with a superior-grade part.
Experience the BISON generator manufacturer difference today. Boost your generator's performance, extend its life, and save on maintenance costs with BISON premium Ignition Coil. Trust in BISON, where we don't just sell parts; we provide solutions.
Images
factory
Whether you're looking for generator Ignition coil/generator parts and accessories or components for a complete engine rebuild, we have the parts you need. Our full range of original parts is always available for fast and timely delivery. So if you need to buy generator parts, you can rely on BISON!
role of generator Ignition coil
In the functioning of a generator, the ignition coil holds significant importance. Being a vital component of the ignition system, it assists in converting the low voltage from the battery into a high voltage. This elevated voltage is indispensable for creating a spark in the spark plugs. The produced spark then sets off the mixture of fuel and air in the engine's combustion chamber, resulting in the generator's activation and operation.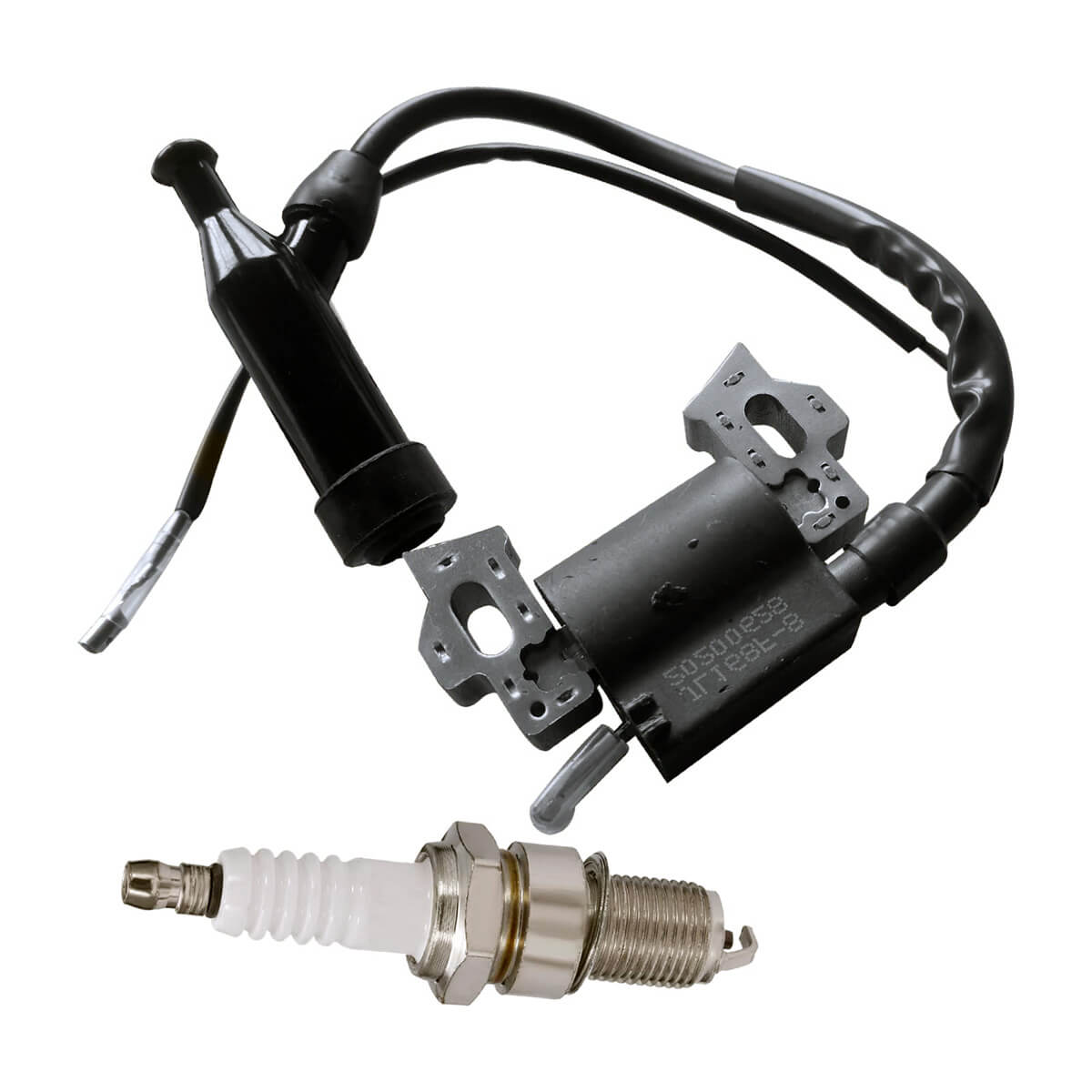 generator Ignition coil: Advantages
There are many advantages to using a high quality generator ignition coil:
Efficiency improvement: High-quality ignition wire garden can more effectively convert the low-voltage current of the battery into high-voltage current, thereby improving the working efficiency of the generator.
Stable operation: The high-quality ignition wire garden can ensure stable electric spark generation, make the generator run more smoothly and reduce the possibility of failure.
Extended life: The durable ignition wire garden can resist high temperature and high pressure environment, thus prolonging its service life and reducing the frequency of replacement.
Professional Ignition coil manufacturer
Certainly, BISON excels in product manufacturing with the following specific advantages:
Quality Assurance: We subject every single product we manufacture to stringent testing and inspection protocols. This policy ensures that our customers receive only perfect products, significantly reducing the likelihood of defects or breakdowns.
Personalization: At BISON, we appreciate the uniqueness of each client's needs. Hence, we provide a range of customization options. Whether you require a particular setup or a custom-made design, we are equipped to meet your specifications.
When you select BISON generator, you choose a company that places a high value on quality, innovation, and client satisfaction in all facets of its manufacturing operations.