piston ring for generator
An essential element in guaranteeing dependable engine operation is a generator piston ring. Excellent compression is provided, which supports great engine efficiency. Generator piston rings are also made to decrease friction and increase engine longevity. You can make sure that your engine operates smoothly and effectively by selecting high-quality generator piston rings.
BISON piston ring have:
Introduction
Images
factory
Introduction
The generator piston ring is an integral component of the piston assembly. Typically crafted from cast iron, it can also be fashioned from iron alloy or steel.
Material attributes: The BISON piston ring material boasts superior wear and corrosion resistance. It's designed with optimal mechanical properties, such as tensile strength, resilience, and hardness. High-hardness materials are utilized for high-speed, high-demand components. High-strength materials are employed for high-pressure, high-temperature parts like oil pump axes, bearings, and valve seats. For low-speed or low-temperature components like valves and cylinder heads, materials with excellent plasticity are used.
Our edge: BISON generator manufacturer China takes pride in our extensive experience in producing a wide range of piston rings. We stand as one of the foremost manufacturers in China. Our offerings have earned the national quality inspection system certification and ISO 9001 quality management system certification; we provide comprehensive services from mold design to production. We also offer OEM services at competitive prices tailored to our clients' specifications.
Images
factory
Whether you're looking for piston ring/generator parts and accessories or components for a complete engine rebuild, we have the parts you need. Our full range of original parts is always available for fast and timely delivery. So if you need to buy generator parts, you can rely on BISON!
high quality BISON piston rings
Piston ring is a metal ring that fits into the groove on the outer diameter of piston or cylinder wall. It has a sealing function, which is to prevent the loss of combustion gas during operation. The following are the functions and uses of piston rings.
Piston Ring Function:
Prevent leakage of combustion gases;
Prevent lubricating oil leakage;
Obtain a good contact surface with the cylinder wall;
Increase its wear resistance;
Improve its sealing performance;
Increase its tensile strength and fatigue strength;
Reduce its wear rate;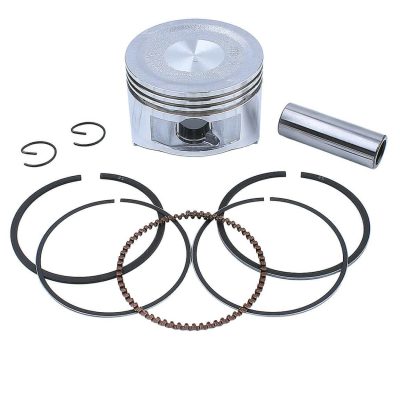 Benefits of Using Generator Piston Rings
Using generator piston rings has the following advantages:
Improved Engine Performance: Reduces engine blowby and increases cylinder compression, resulting in improved combustion efficiency and increased engine power output.
Reduced Engine Friction: Generator piston rings made of low friction material reduce engine wear and extend engine life.
Better Engine Lubrication: Maintains proper engine lubrication, effectively regulates fuel consumption and reduces oil spills.
More Durable: Can withstand high temperatures and pressures, ensuring optimum engine performance even under difficult operating conditions.
Advantages of using generator piston rings
Piston rings are designed to withstand extreme temperatures and pressure while sealing effectively on their own. They're constructed in such a way that they can flex back and forth without breaking under pressure, which makes them ideal for their purpose. As long as they're not worn out or damaged, they'll perform their job perfectly well.
Prevents gas leakage from the combustion chamber of the engine. This helps maintain proper compression in your combustion chamber, allowing your vehicle's engine to run more efficiently. Alternator piston rings also help prevent material from breaking off and entering the combustion chamber, which, if left unchecked, could damage other components or cause poor performance.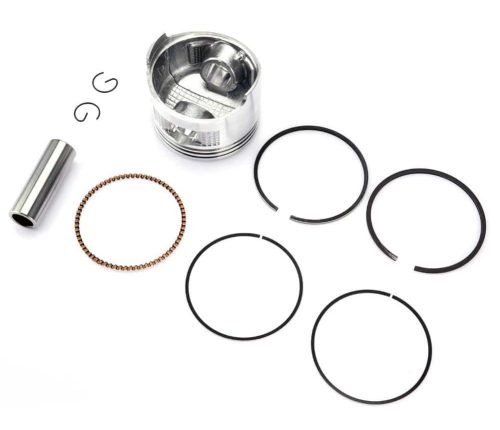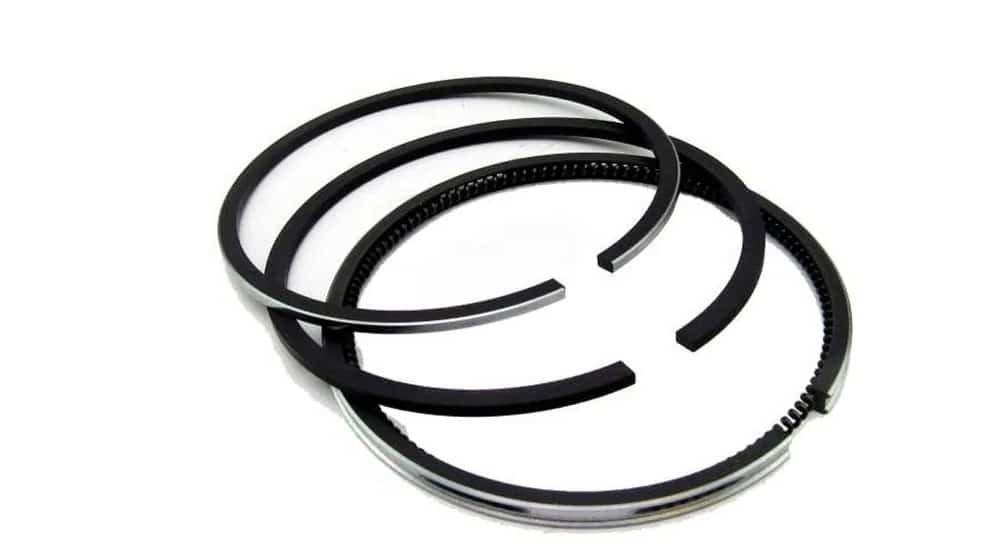 BISON Features of generator piston rings
By choosing BISON generator piston rings, you can reduce maintenance costs and increase engine efficiency.
Material Quality: Made of high-quality materials such as cast iron, steel and molybdenum, which are more durable and can withstand high temperature and pressure.
Ring Design: Features a tighter seal, reduces blowby and improves cylinder compression for greater engine efficiency.
Oil Control: Designed with proper oil control to help control oil consumption and minimize oil leakage to maintain proper engine lubrication.
Low friction: It can reduce engine wear and improve engine life.
Easy Installation: Designed for easy installation and removal, making engine maintenance quicker and more efficient.